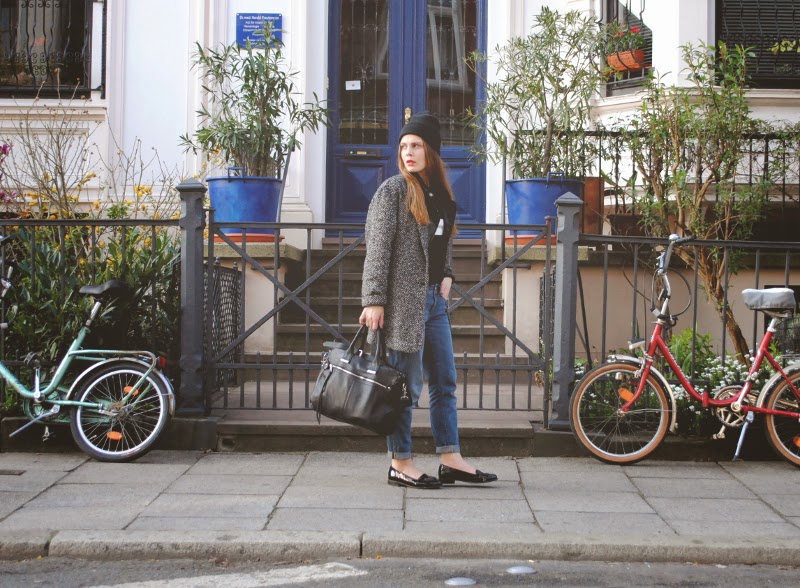 Die Welt erwacht –
Und es fühlt sich an, als sei jeder Tag ein Sonntag. Der Name impliziert es schon: Die Sonne selbst ist der Glücklichmacher. Endlich wieder Fahradwetter und ohne Socken raus. Endlich die Schals und dicken Mäntel einmotten und den Handschuhen die rote Karte zeigen. Endlich das erste Eis des Jahres und wieder Sonnenbrillen.
Mit den Fahrrädern am Wasser entlang, Möwen schimpfen über alles und jeden, bis es dunkel wird am Deich sitzen.
Und so wie es die beiden Jedentagsonntagler beschreiben, scheint die ultimative Glücksformel schon gefunden worden zu sein:
,,Der Name entstand aus der Grundidee, jeden Tag wie einen Sonntag zu leben. Man kann, nein, man muss ihn genießen, doch am nächsten Tag klopft der Ernst des Lebens wieder an der Tür. Wir schimpfen es das 'verantwortungsvolle Carpe Diem'."
And it feels as if every day is a Sunday. The name implies it all: The sun itself is the happy-maker. Finally bicycle weather and back out without socks. Finally laying up the scarves and thick coats. Finally the first icecream and sunglasses of the year .
By bike along the water, gulls rant about anything and everything, sitting on the dike until it gets dark.
And just as it is described by the two guys from jedentagsonntag, the ultimate formula for happiness seems to have been already found: ,,The name originated from the idea to live every day like a Sunday. You can, no, you have to enjoy it, but the next day the seriousness of life is knocking at the door again. We call it the 'responsible Carpe Diem'. "
CAP / SHOES // H&M # SHIRT / JEDENTAGSONNTAG* # DENIM / TRIBECA* # BAG / GINA TRICOT *# COAT / PRIMARK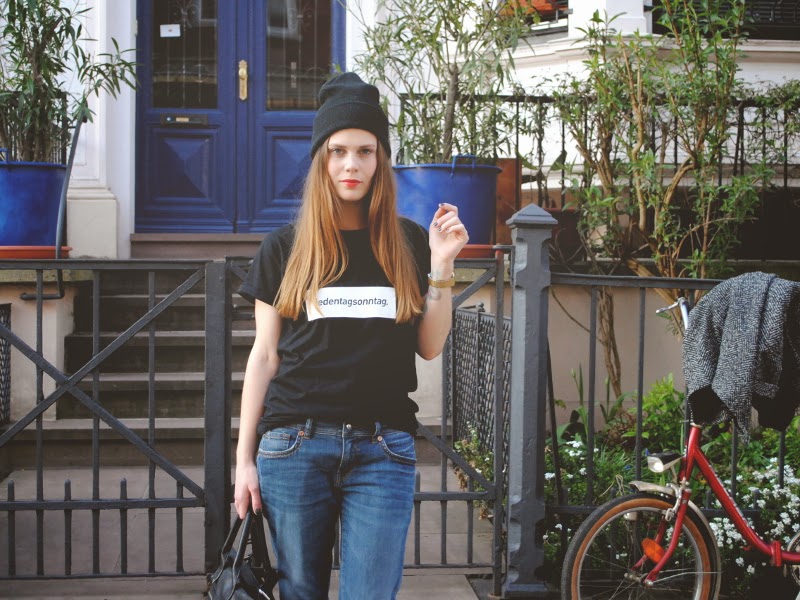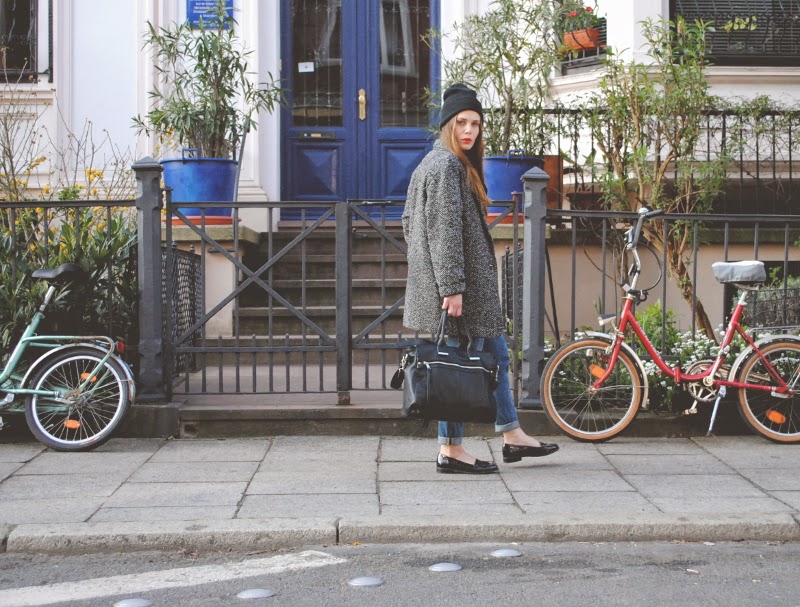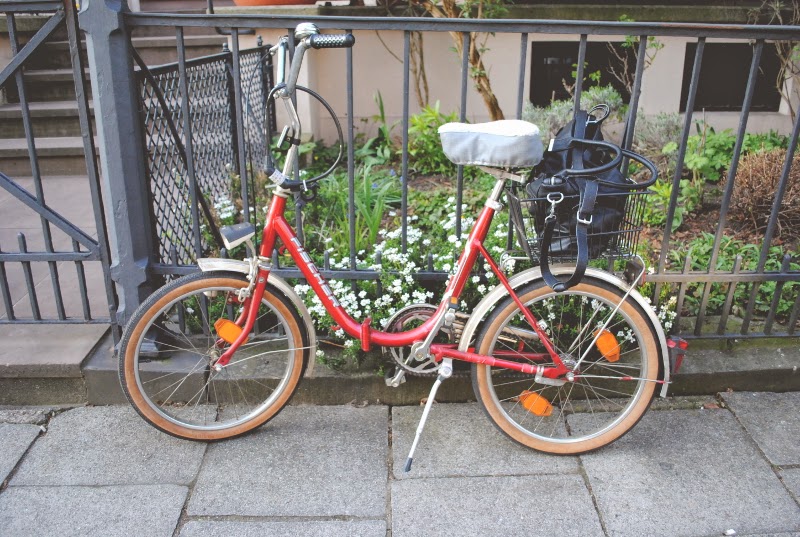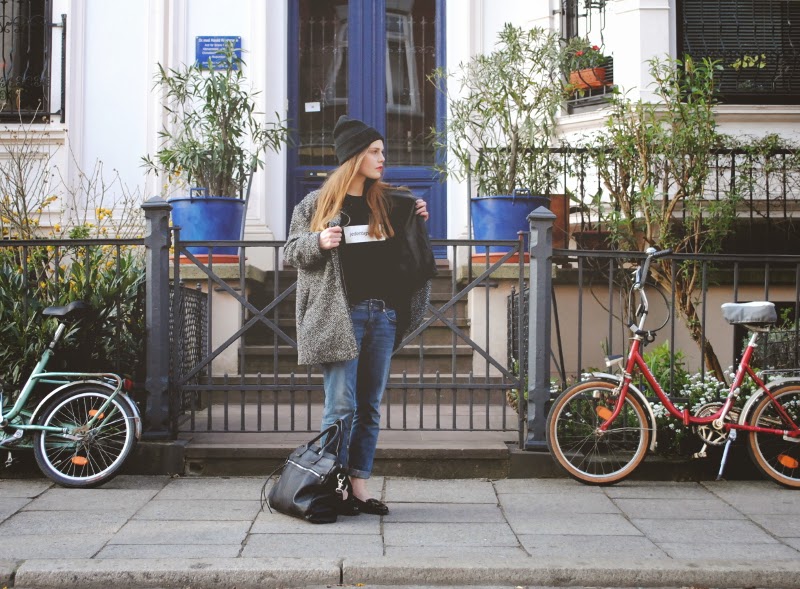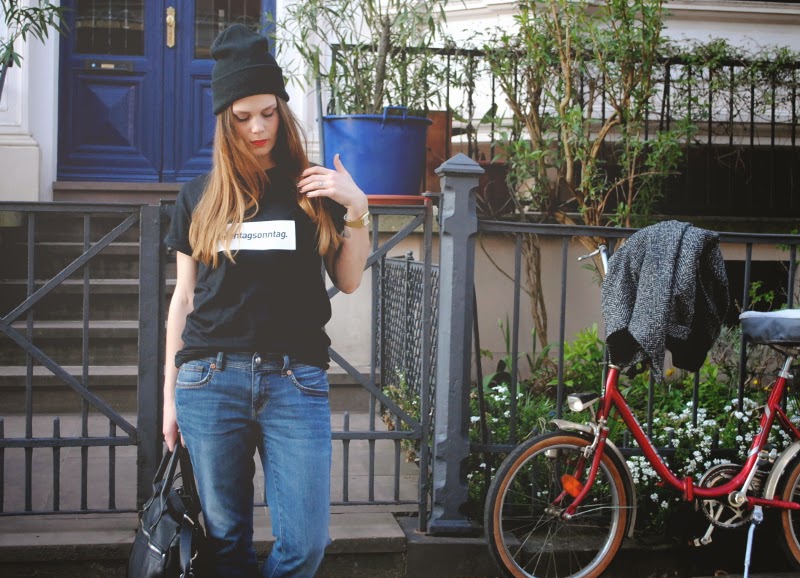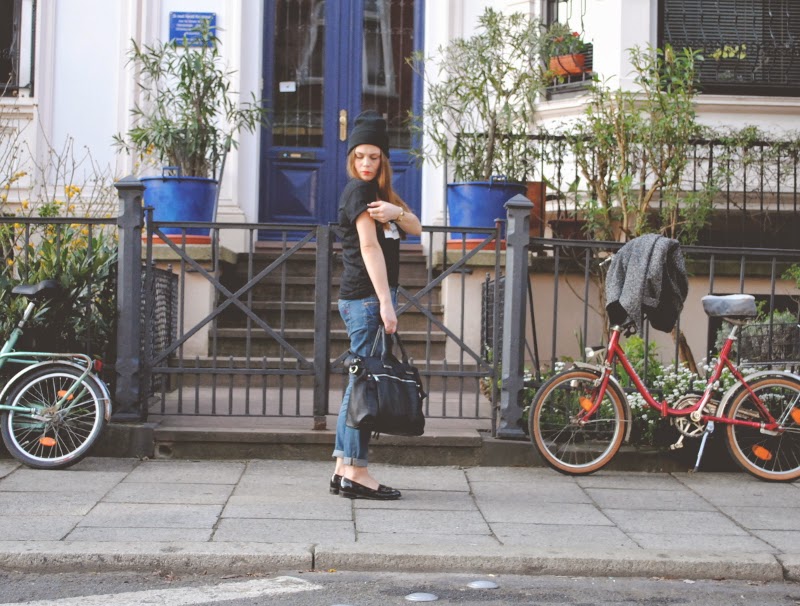 DISCLAIMER: All items/clothes marked with an aterisk (*) are sponsored or affiliate links. All sponsored posts and links are marked with the tag 'sponsored' and/or the name of the customer/agency.