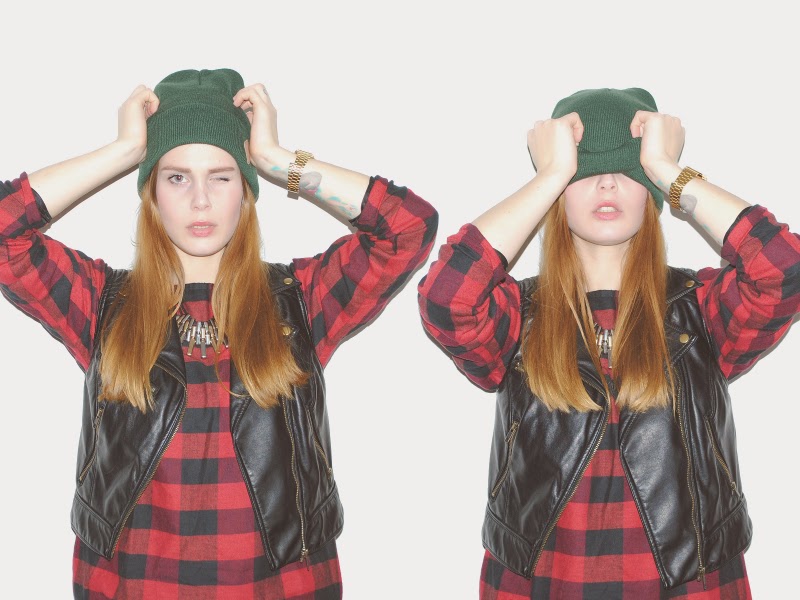 Mützenliebe wäre stark untertrieben –


weitaus treffender ist die simple Umschreibung "süchtig nach Kopfbedeckung". Denn: trage ich bei wärmeren Temperaturen Hüte und Snapbacks, so sind es in diesem Falle und dieser Jahreszeit Beanies. Allzeit gut behütet könnte man wohl sagen.
Der Begriff entstammt übrigens der englischen Sprache und bezieht sich vermutlich auf ,,bean" (Bohne), einer umgangssprachlichen Bezeichnung für den Kopf, im Deutschen vergleichbar mit ,,Birne".
Das Gefühl, nackt zu sein, wenn die Birne quasi kahl ist, werden nur allzu viele kennen.
Viel zu schnell gewöhnt man sich an dieses textile Etwas, das einen vor den Blicken aller anderen schützt und es sogar vermag, uns unsichtbar zu machen. Einen Bad-Hair-Day steckt so eine Mütze locker weg, sie vermittelt uns auch noch auf dem Weg zur Arbeit ein ,,Ich-liege-noch-gemütlich-im-Bett-Gefühl". Sowieso ist es viel einfacher, sich mal eben etwas über den Kopf zu werfen oder zu streifen, als Zeit für aufwendige Frisuren zu opfern.
Deshalb wage ich zu sagen, dass Kopfbedeckungen jeglicher Art nicht nur ein vorübergehendes Modeaccessoire darstellen, sondern für eine Lebenseinstellung stehen.
Es ist das ,,Ja-zum-Leben-Denken", jenes, dass sagt, dass es Wichtigeres gibt, als morgens um sechs Uhr den Lockenstab glühen zu lassen oder sich für den Weg zum Bäcker groß aufzubrezeln. Es sind die unendliche Lässigkeit und extreme Coolness, die dieses Stück Stoff uns und den Outfits verleiht. Denn wer sich für einen gewärmten Kopf entscheidet, kann sicher sein, dass dieses Textil fähig ist, Outfits mit einem Schlag von "Tussi' zu "Antitussi" zu verwandeln.
Simpel und praktisch, das ist das Geheimrezept, wovon die Beanies so wahnsinnig profitieren.
Und wer neben den üblichen Verdächtigen und Undergroundlabels noch auf der Suche nach seinem ultimativen ,,Birnenwärmer" ist, der sollte definitiv einen Blick bei defshop reinwerfen!

In diesem Sinne:
Rüber damit und los geht's!



To say "hat love" would be an understatement –


much more accurate is the simple description "addicted to headgear" . Because: if in warmer temperatures I wear snapbacks or hats, so in this case and this time of year I wear beanies. All time well protected I guess you could say.
The feeling of being naked when the bulb is almost bald, I guess all too many are familiar with.


All too soon you get used to this textile something that protects one from the eyes of all others, and it is even able to make us invisible. A bad-hair-day a cap can loosely put away , it gives us even on the way to work an "I-lie-yet-cozy-in-bed" feeling ." Anyway, it is much easier sometimes just to throw something over the head than to sacrifice the time for elaborate hairstyles.


Therefore I dare to say that headgear of any kind not only represent a temporary fashion accessoire , but stand for a way of life .
It is that "yes-to-life" thinking, that says that there are more important things than to wake up at six o'clock for letting glow the curling iron or style yourself up for the way to the bakery . There is the infinite coolness, this piece of fabric gives us and the outfits. For those who opt for a warmed head can be sure that this fabric is able to transform outfits from "chick" to "anti-chick".
Simple and practical, this is the secret recipe, from which the beanies benefit so mad.
And who is still in search of his ultimate "bean warmer" in addition to the usual suspects and underground labels , should definitely take a look at defshop!

In this sense:

Pull it over and let's go!
1# DRESS // FRONTROWSHOP.COM* # VEST // NECKLACE // H&M # CAP // FASHIOND ID
2# BLOUSE / DENIM / NECKLACE // H&M # CARDIGAN // GINA TRICOT* # CAP // 1989CLOTHING*
3# CAP / NECKLACE // H&M # SHIRT // GINA TRICOT* # CARDIGAN // FASHION ID*
4# CAP / BLOUSE // FASHION ID* # SWEATER / SKIRT / NECKLACE // H&M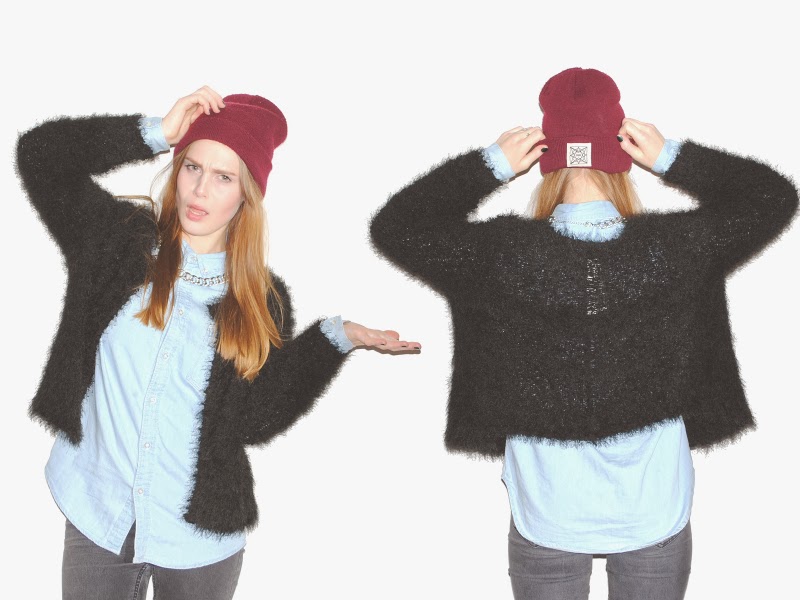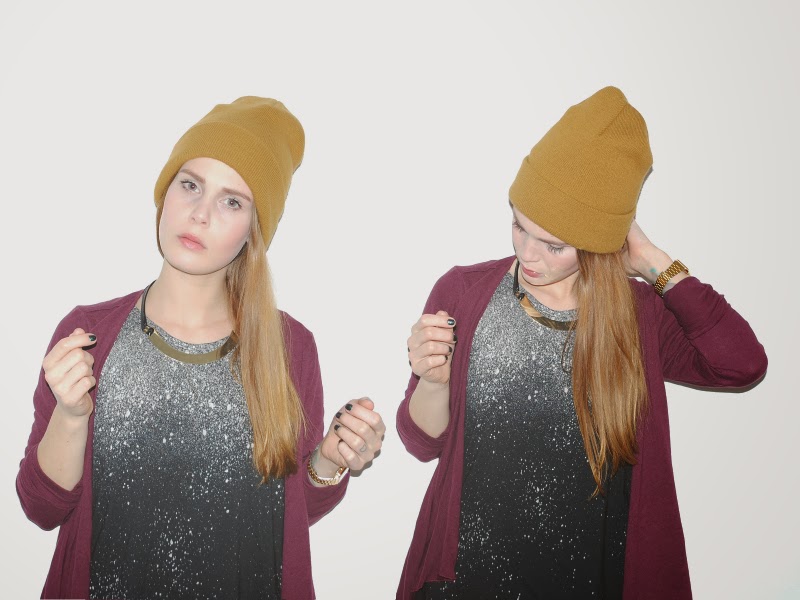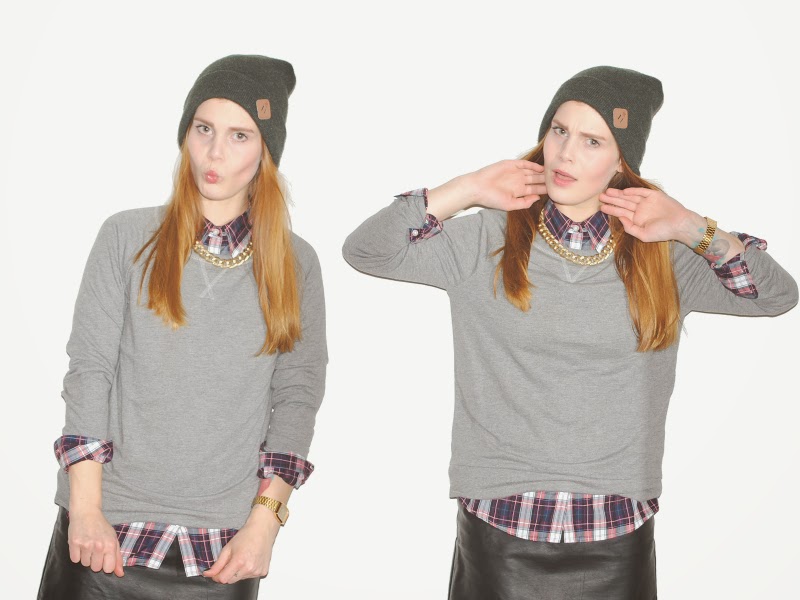 DISCLAIMER: All items/clothes marked with an aterisk (*) are sponsored or affiliate links. All sponsored posts and links are marked with the tag 'advertisement' and/or the name of the customer/agency.