DIE BESTEN DESIGNER-SCHNÄPPCHEN
Der fairen Sommergarderobe fehlt noch etwas? Ob Kleid, Print-Shirt oder Slipper – ich habe euch die besten Designerschnäppchen im Sale rausgesucht. Shop now!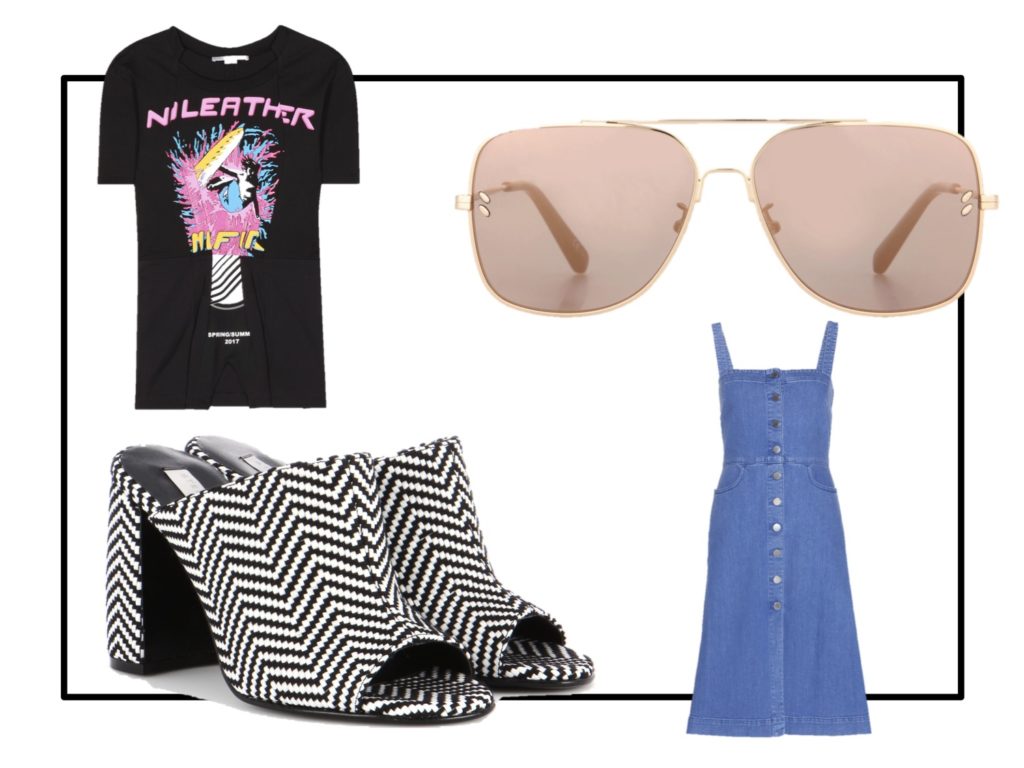 SHIRTS & SLIPDRESSES
Mittlerweile ein Klassiker: Shirt unter Kleid – und weil ich diese alltagstaugliche Kombi einfach liebe, habe ich euch hier die tollsten Teile von Stella McCartney und Filippa K. rausgesucht. Bis zu 50% reduziert! Selbst wenn der Sommer nicht kommt, auch für den Herbst super praktisch!
DENIM & SLIPPER
Der Slipper hat ein Revival erlebt – zu Recht! In Neuauflage mit Plateau oder neuen Dekoelementen ist er in Kombination mit frischer Denim unschlagbar. Das Tolle an diesen Teilen? Sie begleiten uns treu bis in den Herbst und Winter!
SWIMWEAR IT IS
Ob Bikini oder Swimsuit – diesen Sommer tragen wir beides! Knallfarbe, monochrom oder doch lieber florales Muster? Ist dabei völlig egal, hauptsache wir strahlen am Beach mit der Sonne um die Wette!


SALE FINDS ARE BEST FINDS
–
click and shop




MULES & SHADES
Accessoires make the look! So ist es – mit den richtigen Teilen dreht sich ein Look um 180 Grad. Diese Kumpanen sind Highlights oder Ergänzung, ganz wie du sie stylst. Klar ist: Ohne Sonnenbrille und Mules ist der Sommer kein richtiger Sommer!
Ob nun die gesamte Sommergarderobe fehlt oder nur ein Accessoire – die Salesaison hat begonnen! Gönnt euch das lange angeschmachtete Teil endlich im Sale und habt lange Freude daran.
*Alle Produkte in diesem Artikel sind auf unabhängiger und redaktioneller Basis ausgewählt.
Dabei handelt es sich um Affiliatelinks.